Special Event Services in Nashville, TN
Rentals For Any Type Of Event! Carnival Games, Arcade Games, Yard Games & More!
Classic Carnival Game Rentals in Nashville
A perfect addition to your carnival-themed event. Choose up to 8 classic carnival games. It comes complete with a table, tent, and costumed operator. This throwback to classic carnival days is sure to entertain your guests for hours.
Ring toss, pop a balloon, clown strike, ball toss, meteor shoot, bottle topper, tic tac toe and horseshoe toss.
Indoor or outdoor, FADDS Events has the best carnival games for your Nashville event!
80's Arcade Games
Throwback to the 80's with classic arcade games. Full-size stand-up games like Frogger, Asteroids, Centipede, Pac-man, Space Invaders, Donkey Kong, and more. Strike A Light two player game is fun for all ages and is always a party favorite.
Foosball, Ping-pong, Darts, Pool Tables, Basketball Shoot, everything you need to make the arcade experience complete.
Horse Racing Events
Fully self-contained video horse racing which can last between 2-3 hours and typically features 4 to 8 races. We have up to 16 races available for longer events.
Race nights can be an excellent ice breaker or team building activity, especially if your guests are placed in teams or bet by tables. Alternatively, guests can bet individually. Digital horse racing can take place during or after dinner or as part of an existing casino event.
Our professional MC will host the event, and depending upon the size of the audience, can be assisted by cashiers. Our staff will process your bets, work out the odds and of course payout to the lucky winners in fun money or chips.
Our corporate digital horse race night comes full, self-contained with video screens or LCD monitors, sound system, all the vouchers, race cards, all the fun money required to make it a great evening's entertainment and some horse racing theme decor too!
Branding
Put a touch of personalization on horse racing by branding with company logos, sponsorship names, etc. Our graphic designers can create a branding package to really set your event apart.
Virtual Golf
Bring the excitement of the golf course made with our virtual golf activity. Real clubs and tees will entertain your guests at golf courses from all over the country. Step up and drive the ball against the specially designed video screen. Safe indoor operator includes an attendant/caddy to assist the novice players. Encourage the hardcore guests to bring their personal clubs!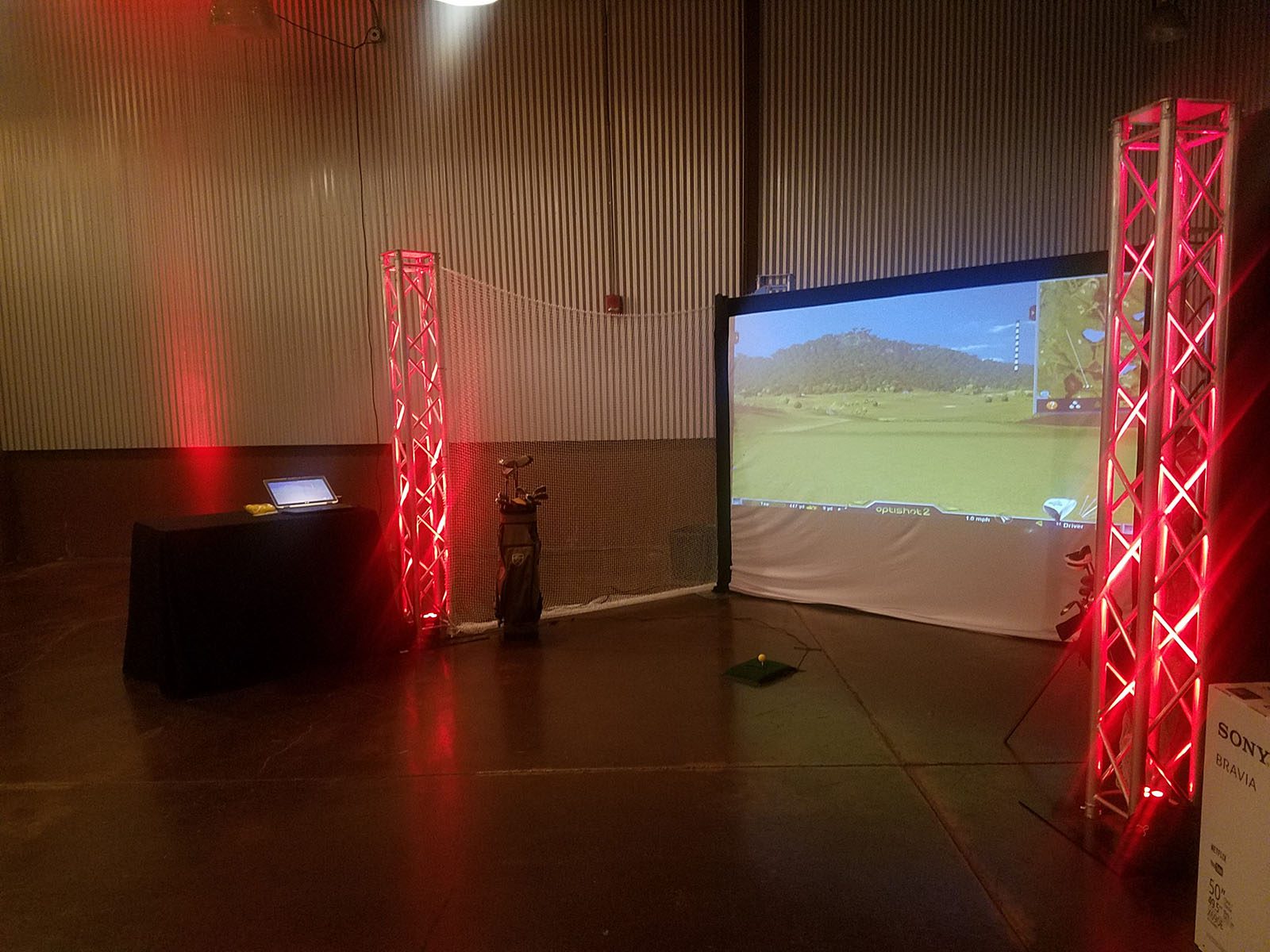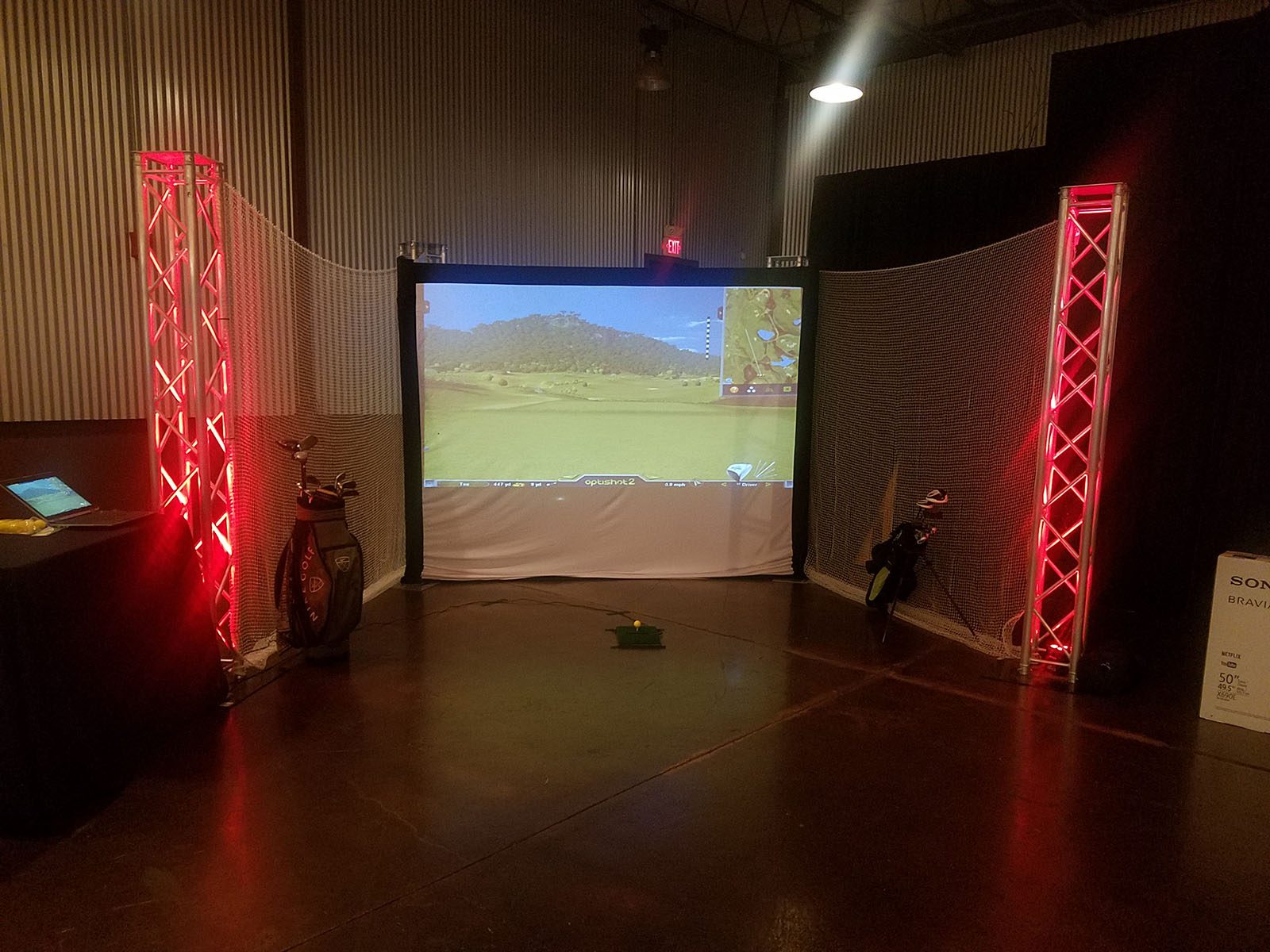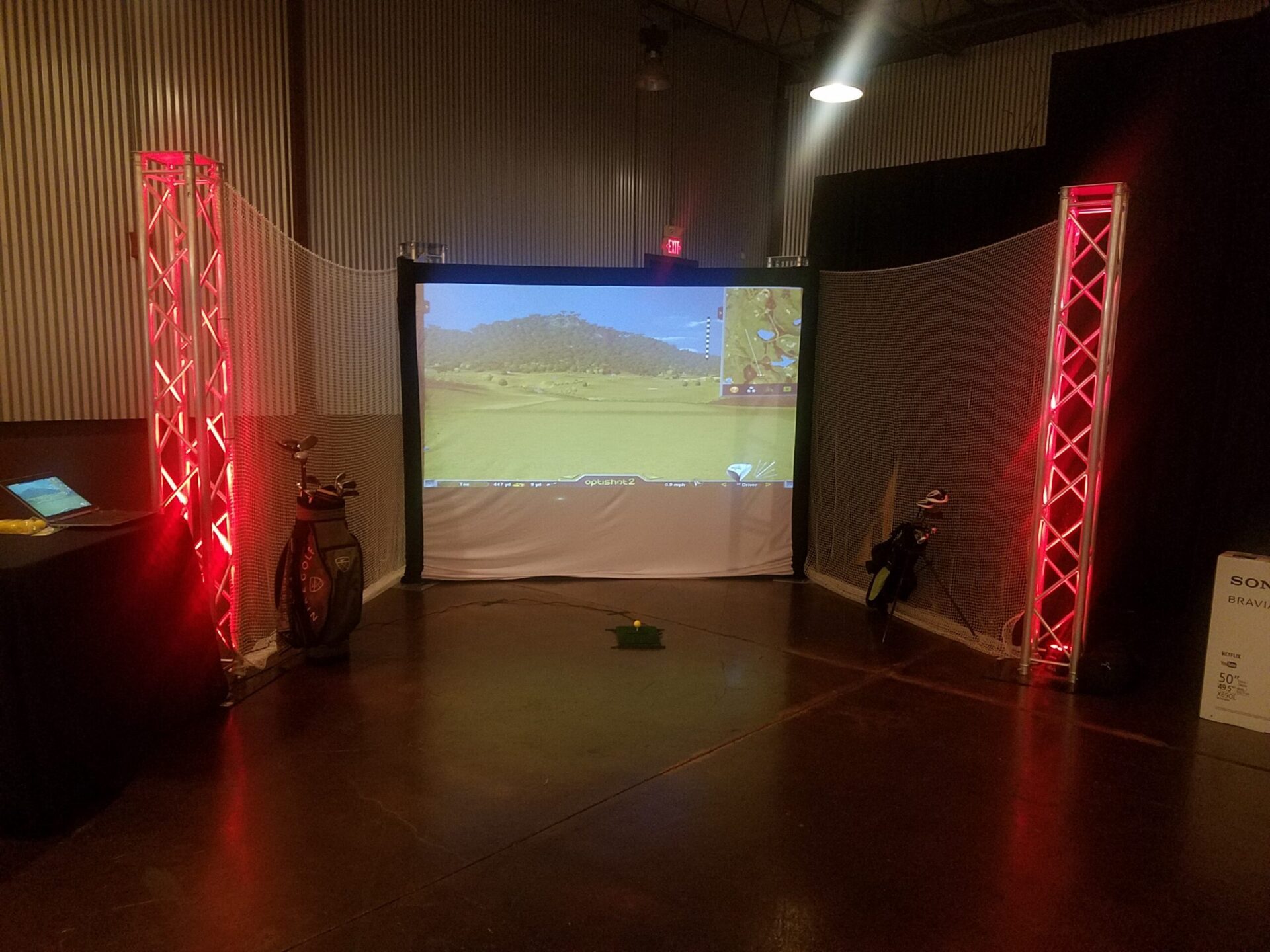 Outdoor Fun & Inflatables
FADDS Events has all of the perfect additions to any corporate outing! Whether you're planning the company picnic, fundraiser, grand opening celebration, or team building event, we've got you covered! We offer: Inflatables, Outdoor Movies, Mechanical Rides, Carnival Games, Tents,Tables and Chairs, Décor pieces, Signage | Branding, Cash Cube, Concessions and so much more!!